I've been meaning to write the first part of this blog for a few weeks now – aptly I have been held back by being within the subject itself!
Thoughts on Change
For much of November I have had feelings that can be described broadly as unhappiness, but without any real reason why. A team meeting, hosted by our Programme Manager, brought to the fore the reasons why.
The Change Curve
"Originally created by Elisabeth Kubler-Ross in 1969 to illustrate how people deal with the news that they have a terminal illness….it can be used to gauge change and the effect this has on us all as individuals in organisational change management" (Educational-Business-Articles, 2016). I have seen this curve before, and had some fleeting thoughts about it before the presentation, but to see it there in black-and-white, with the manager's interpretations, really made me consider where I was on the curve and was a powerful motivator. The curve reminded me that not only is the organisation and the people within getting familiar with the approach to change, we are also getting to grips with it ourselves.
I had relatively recently been promoted into a role with more responsibility, and joined a programme which is also finding its feet. I had spent much of those 6 weeks going down the curve, and have spent the last few weeks climbing up the curve exploring more of what I can (and can't) do, and bringing forth some direction.
But this is only a small part of the story – change has been going on throughout the year, and the pandemic has played its part too. The below graph does not even cover any anxiety with trying to progress my career:
What all of these curves represent when considered with all factors of life:
Reflection
Our Programme Manager has asked the team to consider these for our Christmas get-together (she really is brilliant!)
What has 2020 taught you?
Don't take modern life for granted
I have been conscious that a lot of what we depend on is controlled by systems, and people working in that system. I took for granted that modern manufacturing means I can go out and obtain an item tomorrow – this was greatly tested this year with shortages on building materials (wood, plasterboard, etc) and long waits for items during the first lockdown due to staff shortages (or shops with limited distribution process). I gained a greater appreciation for the people who work within these systems.
Be Kind
Everyone is coping in their own way, and will be affected in different ways. I am fortunate, especially compared to those worrying about jobs or health, but have still suffered mentally. I think showing kindness first and foremost to all is a simple, but powerful, act.
As mentioned above, just dealing with change is reason to be kind and patient to people. (Note for future blog – Patience is the #1 thing my mentor has taught me. This pandemic has reinforced me to be more patient with people and things).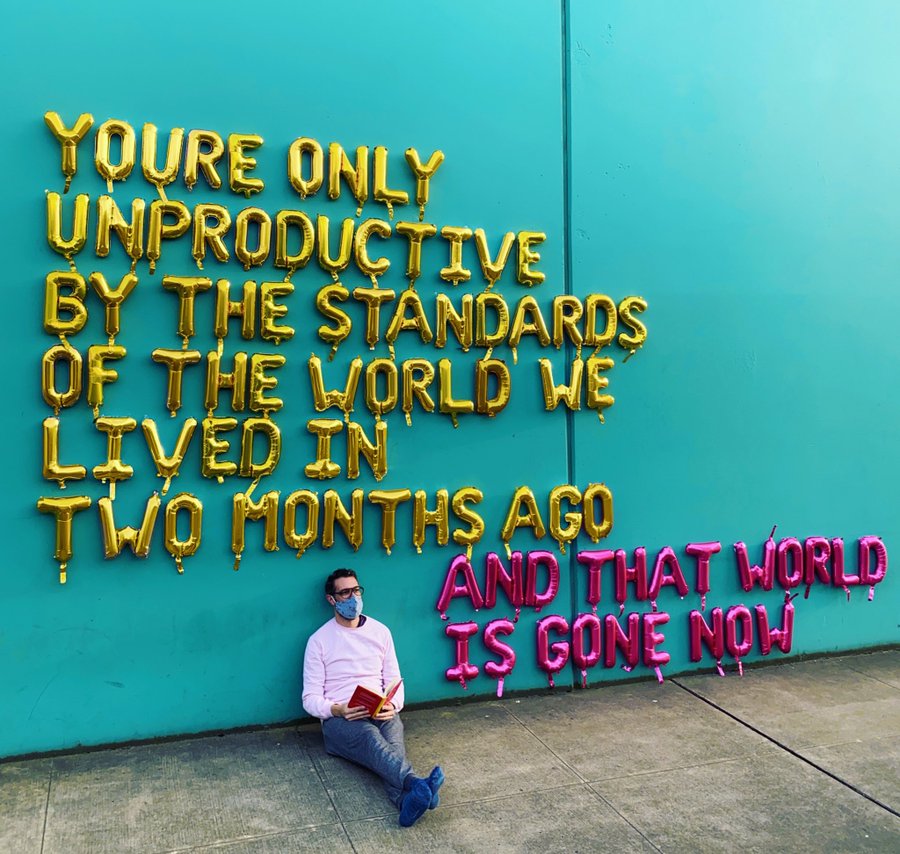 Thoughts on freedom
We are relatively blessed in the UK compared to some other areas in the world. COVID-19 lockdowns have shown me how our freedoms can be curtailed almost immediately; something I never really considered. This is somewhat unnerving.
Highlight of the Year
Getting a promotion as an engineer, within the Office of the Chief Engineer. Driving the way forward in applying Asset Management across our organisation.
Ambitions for 2021
Effectively applying Asset Management across the organisation.